There are over 20,000 crypto tokens registered on various platforms, and an average of 50 new projects are launched every day. Now that's plenty of projects for investors to choose from. How would you choose a crypto token for investment? In most cases, tokens are backed by some value that benefits their users in one way or another, or they are only used for certain operations and these operations cannot be performed without certain tokens. But are all well-developed coins successful? Definitely not.
It is pure statistics that 95-97% of crypto tokens fail immediately after launch or after some time.
The reason is simple. Like any other market, if you have a great product that no one knows about, it won't sell. Similarly, we have seen many mid-range products that sell much better than the competition. So what is the key success factor? Right, marketing. That's right – marketing. It has always been and always will be.
It can be a good example that any simple token can become quite large and commercially successful just through a marketing strategy. It still works up the price more because of its hyped popularity than its utility.
The competition in this sector is huge, and each project must make the most of the marketing plan and communicate itself to the appropriate audience, otherwise, there's no other way around failure.
Types of PR services and content marketing
Since we agree that marketing a crypto project is inevitable for success, it is important to understand how it is done and what is the most effective way to market a token.
After various studies, we managed to find out the most effective methods of Internet marketing for cryptocurrency projects.
Authority PR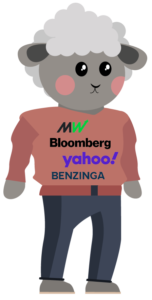 Any kind of PR is great PR, but… When paying for it, people want to be sure where their shot will land and what result it can lead to. So what counts as good PR? Probably getting the highest exposure possible, right?
Our team of experts sat down to do research about the most reputable online media outlets and the ways they influence users.
We wanted to be a platform that gives customers access to some of the most popular media at the most affordable price. Now, having access to websites such as Yahoo, Bloomberg, Benzinga, MarketWatch, and IPnews, we can offer our clients an audience of tens of millions of readers, to spread the word about their projects.
Therefore, since we want to serve the interests of our clients, we must show them both sides of the coin.
The less exciting side of Authority PR is that getting huge publicity from established news outlets sounds absolutely amazing, but at the same time, it could also mean that resources are being wasted trying to get information about the token to people who don't care about cryptocurrency at all.
Realizing that getting such general attention to the project may not be the main, but the secondary goal for some clients, we decided to develop a different PR package that will allow them to communicate with the targeted audience.
Pros of Authority PR:
Reputable "As Seen On" portfolio
Huge distribution list
Additional re-posts and references for free
Short turnaround time
Relatively low cost
Cons of Authority PR:
Crypto PR
Since the purpose of this PR package is to allow clients to connect with people who are interested in cryptocurrencies and are happy to be the first to discover new projects and become the first buyer in order to reap the maximum benefit, we have created a database of leading crypto sites, which we offer to our clients. Getting properly structured and worded PR material on platforms such as Cointelegraph, Cryptopotato, Cryptonews, etc. immediately attracts the attention of investors who want to buy their stakes in promising new tokens.


While we pride ourselves on having the most affordable price for the Authority PR package, unfortunately, we cannot offer the same price range for Crypto PR as access to millions of potential buyers and supporters is quite valuable to be easily affordable.
To give a rough idea of ​​what the budget of a project aiming to reach a multi-million target audience should look like, a single post on well-known crypto resources like Cointelegraph costs over $6,000.
Pros of Crypto PR
Relevant target audience
Better reputation
Cons of Crypto PR
Turnaround time is longer
Prices differ per site
Higher costs
Top lists


People have a natural tendency not to trust new things. Especially in the crypto market – where there have been numerous cases of new crypto tokens being exposed as scam tokens or dropping to zero value due to mismanagement.
Distributing PR pieces is fine and does a great job, but it's less likely to make someone trust the content they read since it's promotional. One of the solutions for this case that we found really works, is associating your project with other already famous, successful, and trustworthy projects.
It's a proven psychological fact that people enjoy reading content with lists. Most of the engagement on social media is with posts naming the top 5 fastest cars or top 10 highest-paid celebrities and readers usually believe any information provided in those types of articles. The same goes for crypto media. The most engaged articles are the ones that describe the top token lists sorted by various criteria.
The strategy we discovered was to mix their token in a list with some big, well-known coins along with some of the smaller ones. We understand that mentioning smaller tokens sounds like promoting your competitors, but this is unavoidable so as not to raise any suspicion that the article is promoting something.
Putting your token on the top list of the most successful coins automatically draws attention to it. It is also a very good way to build trust. Imagine an article titled "Top 5 Coins to Watch This Year." which mentions Shiba, Cardano, and the name of your coin. This automatically makes the reader feel that your token is just as trustworthy, authoritative, and just as promising as those two A-list coins on the list. At the very least, it will be intriguing for someone to look for more information about the coin, where they will find more natural and promotional content about it.
Reputable Content
References and recommendations always work well everywhere. Especially when you hear them from a reputable source. Many crypto projects have skyrocketed simply because of a positive comment or even a neutral mention from people who are considered to be knowledgeable in the financial or technology field.
It's just how the human mind perceives things. We tend to ignore information from external sources unless we hear it from someone we trust and follow. Authoritative content is reminiscent of influencer culture. This method provides clients with content written and published under the names of well-known and respected individuals in the financial industry with a moderate to large following base who share and respect their thoughts.
In 2021, Elon Musk let the world know that he was getting a Shiba Inu dog as a pet. It was just at the time that the "Dogecoin Killer" "Shiba Coin" received media coverage and publicity. As the SpaceX CEO previously hinted at a holding BTC and his high hopes for Dogecoin, crypto investors around the world took this as a subliminal mention of SHIB, which led to the project value growing astronomically in just a couple of hours.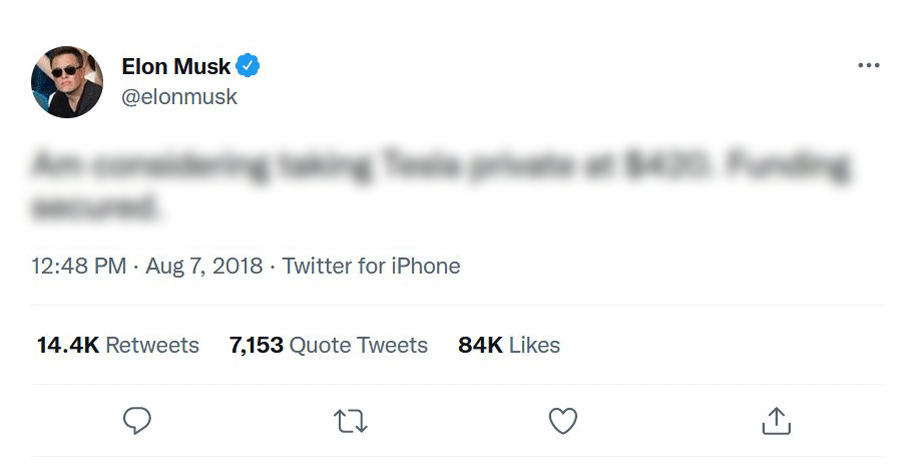 When it comes to sparking big moves in the market, Tesla's founder has proved his unmatched influence, but of course, he's not the only one whose opinion is followed. In general, getting a well-accepted celebrity to promote a token has shown pretty good results. At this point, we have seen that celebrities can get their followers interested in anything even if they are not experts in the field. An American A-list celebrity, Snoop Dogg has made major moves within the Crypto and NFT scenes and has done some great promotional work for various crypto projects.
However, while getting Elon Musk to promote your project seems (technically) unattainable, for a fee, you can definitely get a celebrity of any caliber to spread the word about their involvement with your project.
Thought leadership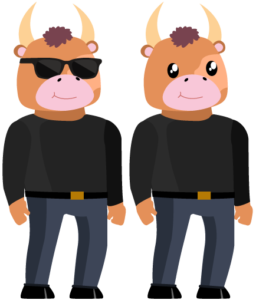 While writing PR materials about a token or pushing it into some Top Lists to promote the project directly, indirect marketing is also vital. One of the good strategies to promote a project indirectly is to market the team behind it.
When a new movie comes out people ask who's on the cast or who directed it. This is a way to get an idea and expectations of how good or bad a movie can be based on the people who worked on it. The same happens in every industry. People want to understand the backgrounds and people who put the product together. If the expertise on the team is well known, respected, and trusted, it decides how potential customers or shareholders feel about the product.
While it's just some 90 minutes that you lose watching a movie that you dislike, losses can be much more damaging in the case of crypto investments if a project ends up flopping. With hundreds of exposed scam coins and hundreds of financially-mismanaged projects ending up in a crypto-cemetery, investors need projects that are packed with expertise who know what they're doing and are considered knowledgeable and respected in the industry.
Token websites usually contain short bios for team members if the team isn't staying anonymous. However, it's pretty easy to write up a great fake bio that describes a person as an expert in a field. To market the team in a way that builds trust in people, the most effective method is to show the internal expertise of the token creator team by writing and publishing articles and analyses that showcase the knowledge of the people behind the project.
Putting out a great analytical piece covering a hot or highly-debating financial topic can get a huge engagement from the people that keep an eye on the turbulent financial world.
As part of the Thought Leadership campaign, publishing various posts related to the industry of the core activity of the company helps increase the credibility of the project team, as well as provide a decent non-advertising marketing impact.
There is a good chance that such content will be reposted on third-party websites adding value to the service as it will bring additional exposure that is not paid for.
Interviews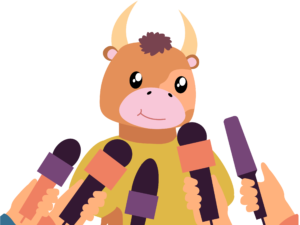 As an investor in any project, you may want to know something about it. Especially when it comes to crypto, people have tons of questions as this industry is still relatively new. The level of mistrust is quite big because many investors saw big losses investing in tokens they didn't know much about. It's like lending money to a stranger. So due to past unpleasant experiences communities find necessity to somehow connect to project teams to get more information about them. If possible – to ask them questions about the project and receive all the verified information from the first person.
Just like the Thought Leadership marketing method, the interview marketing strategy also works great. While reading or listening to an interview in which a person talks about their own project may not seem like the best source of neutral non-promotional information, it is still a good way to understand what type of people are responsible for the project and get a general idea of ​​their knowledge, point of view, the potential of a project. It's more likely that someone who's uncertain about a token to leverage towards investing in it once they get to see what kind of people and values and ambitions they are going to trust with their money.
One of the downsides of written interviews is that they are less likely to get the most engagement since the majority of people doesn't enjoy reading them. However, the Finance Makers team has tried various methods of structuring written interviews, mixing quotes from them with some educational, entertaining, and promotional material to make the publications more engaging and readable. So if you can find the right combination of these content elements, your interview distribution is sure to catch the attention of investors.
How to do it the right way?
In fact, we just gave away the whole game on the correct PR structure for a crypto token. Any project team can copy the entire plan and work with it, bringing in a staff member or a group of people to implement the strategy, but… will it have the same efficiency? Will it reduce marketing costs or, conversely, expand them to an unknown range?
Outsourcing vs Inhouse
What are the real costs of doing all of the content marketing campaigns in-house? Well, these certainly depend on your cost of labor, so in the analysis below we will focus on the hours rather than USD-equivalent. Let's find out:
Assume you want to be featured by some 10-20 crypto websites.
To do this, you will need to:
Find the websites
Contact the website representatives
Most likely follow up a few times since you are not likely to get an instant response
Considering that some websites might ignore your query completely or will simply avoid working with your project until a certain milestone is reached, you may expect to contact around 100 sites to agree to 10-20 publications. And if we translate it into hours, it is likely to take some 50 hours from your team.
Then, to get these 10-20 publications your team will also need to:
Analyze the website's performance
Agree on the pricing and the means of payment
Prepare (or order) the text of the publication in case it is not provided by the website
Sign off the text of the publication in case it is provided by the website
Check if the placement was done as agreed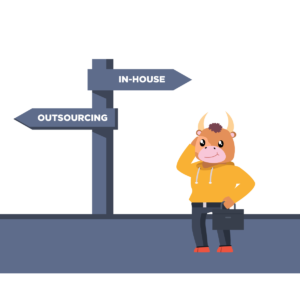 This is obviously a time-consuming process as well and may take an additional hour or even two per website, hence another 15-30 hours on average (assuming 1.5 hours per publication).
Things that may not benefit from quick and quality work are the hiring process and the motivation of hired marketing person(s). When paid monthly, weekly or hourly, people know they're getting paid for their time and not the result they deliver. This definitely doesn't help with getting more deals for better prices and shorter periods of time, as there's no motivation for pushing boundaries.
Although having an in-house marketer could be an unnecessary liability. Ideally, when it comes to additional expenses for services, companies try to get a sample service to see if it's worth the money. If a company decides to no longer maintain a marketing campaign it will have to fire a newly hired employee, which can cause some unpleasant issues.
When everything is done, comes the part of hiring a professional writer who knows the subject well. Here you should be lucky enough to find a freelance writer who is skilled enough to meet the criteria and prepare the content as per the guidelines of each website a PR piece would go to.
When outsourcing such kinds of marketing campaigns, companies pay for results only. They don't have to pay for the time spent on finding websites and negotiating deals. If the deal with an agency is to get a certain amount of PR posts published within a specific time period, they are not bothered with any other details surrounding the process.
Hiring a marketing agency instead of a crew of inhouse marketers comes with additional perks:
Time saved – as agencies already have lists of sites and pricing
Experienced writers – already knowledgable in the crypto industry
You pay for what you get and you get what you pay for
Simple accounting – you only pay 1 invoice to the agency instead of each per site.
No additional commitment from a client
Next, there is a need for a supervisor who is responsible for quality checks of the prepared content. Imagine the time spent finding those people. Not to mention the material expenses of this whole process. Make sure you spend at least 2.5 months just on preparations.
On the other hand, our team can deliver published PR posts within 5-7 days, saving you weeks of time and thousands of dollars. Having everything at hand and a great experience in this field allows us to proudly and loudly call our service one of the best and quite inexpensive for its quality.
Preparatory works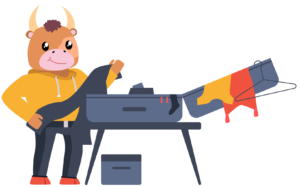 In most cases, projects seeking marketing assistance only have the development part of the work done regarding a crypto token itself. But between the development and marketing stages there is another unavoidable stage. We call it a stage of Preparatory Works.
You can't just start promoting a token without a certain whitepaper – a technical document. As this is what savvy investors want to see. This is what exchange platforms look at to decide whether to list a token or not. White papers are crypto project bibles showing that it is a legitimate project by collecting and publishing as much information as possible.
In addition to the technical document, a project needs a Press Kit that includes a Logo, Brand Guidelines, Tone Of Voice for official announcements, and community communications.
The project website should display information about the team if it is doxxed. Team member social profiles need to be accurate and optimized for the eyes of potential followers and investors.
Budgeting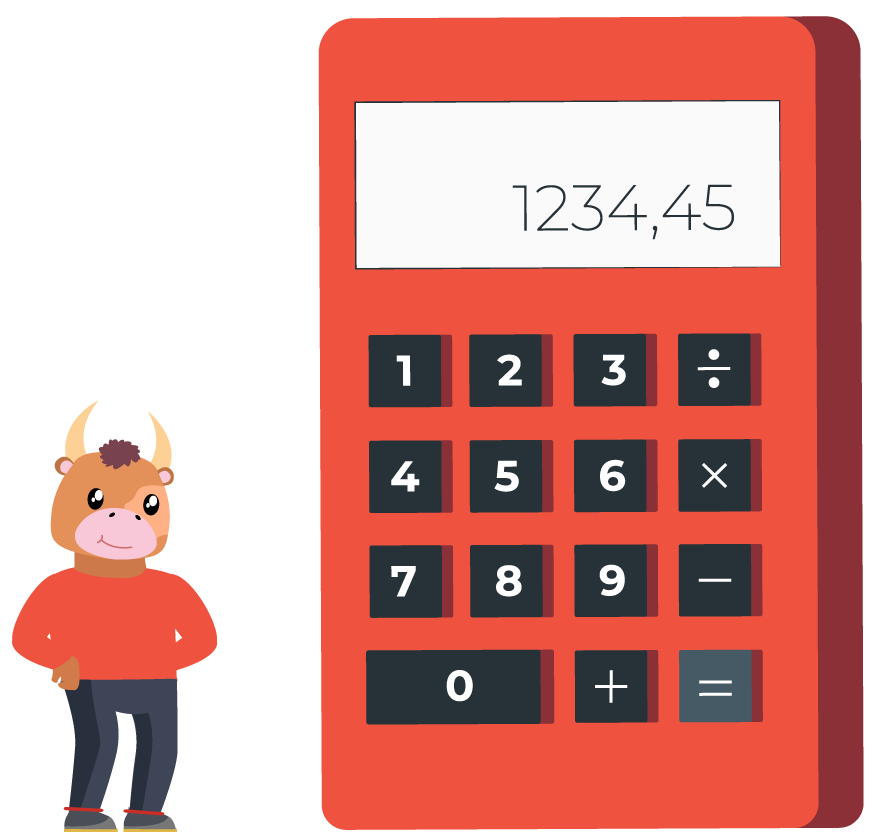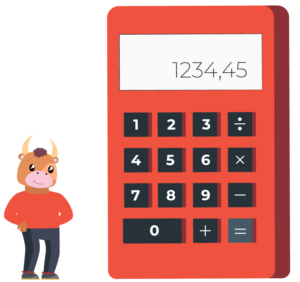 Cryptocurrency is a huge and rich market and in order to push your project to significant heights, you need to be ready to spend some money. Let's be honest, it's an expensive business to start. Since we already gave you an idea of ​​what a single PR post on a reputable crypto website can cost (which is $6000), we can only add that it won't even be worth starting any kind of promotion with a budget of fewer than 5 digits per month. If you're willing to get a decent slice of a PR pie, consider having a 6-figure budget.
Assuming you need 25-50 publications to go up within the first month, follow up with 10-15 monthly posts for another 3 months. Your project may also find a need of keeping your freshly gained audience engaged by maintaining internal communication in the form of a blog or a channel on social platforms.
What costs should you budget?
If we assume that an average price per post (whether done in-house or outsourced) is around $1k, one should budget at least $100k for a somehow successful PR campaign. This can obviously go way above it, in case your goal is to focus on top-tier media sites that may charge 5k or even 20k per post.