Forex SEO marketing is usually the last thing on the mind of marketers due to how complex and difficult it seems. However, Forex SEO should be the very first marketing campaign that a Forex broker launches, not because of immediate traffic gains, but due to long-term value and authority.
If you're a marketing manager at a Forex brokerage, you've probably thought that in order to generate as many leads and conversions as possible, it's important you rank for keywords like "best forex broker" or "top forex broker 2021". Well, yes these keywords will indeed land you nice traffic and conversions, but it will absolutely destroy your budget, and they're not guaranteed to work.
With Forex website SEO,  it's best to go for a plethora of keywords to guarantee at least some results. For example, take a look at what we've found out below:
| | | | | |
| --- | --- | --- | --- | --- |
| Keyword | Search Volume | CPC | Cost of Ranking | Traffic Share |
| Forex trading for beginners | 4,100 | $9.00 | $2,000 | 20% |
| Forex trading strategies | 1,400 | $9.00 | $1,000 | 50% |
| How to use MetaTrader 4 | 2,000 | $10.00 | $1,500 | 40% |
| What is a pip | 6,000 | $1.60 | $1,400 | 60% |
| What is scalping | 3,000 | $0.00 | $1,200 | 30% |
As you can see, there is quite a lot of variety for the keywords you can target. Yes, most people may be searching for "best forex broker", but many others search for very specific information as well. Why not be the platform that answers their questions on these?
But let's forget traffic for a second. What benefit, besides traffic, do Forex SEO services bring? Good question!
Imagine this…How likely were you to know Wikipedia even existed? Without it always being the #1 result for whatever info you were searching for? That's exactly what additional advantage SEO offers. A chance to be an authority about a topic, to a point where people don't even search for info, they directly come to you because they know you'll have it.
Furthermore, to emphasize the importance of SEO,
ROI – Forex SEO vs PPC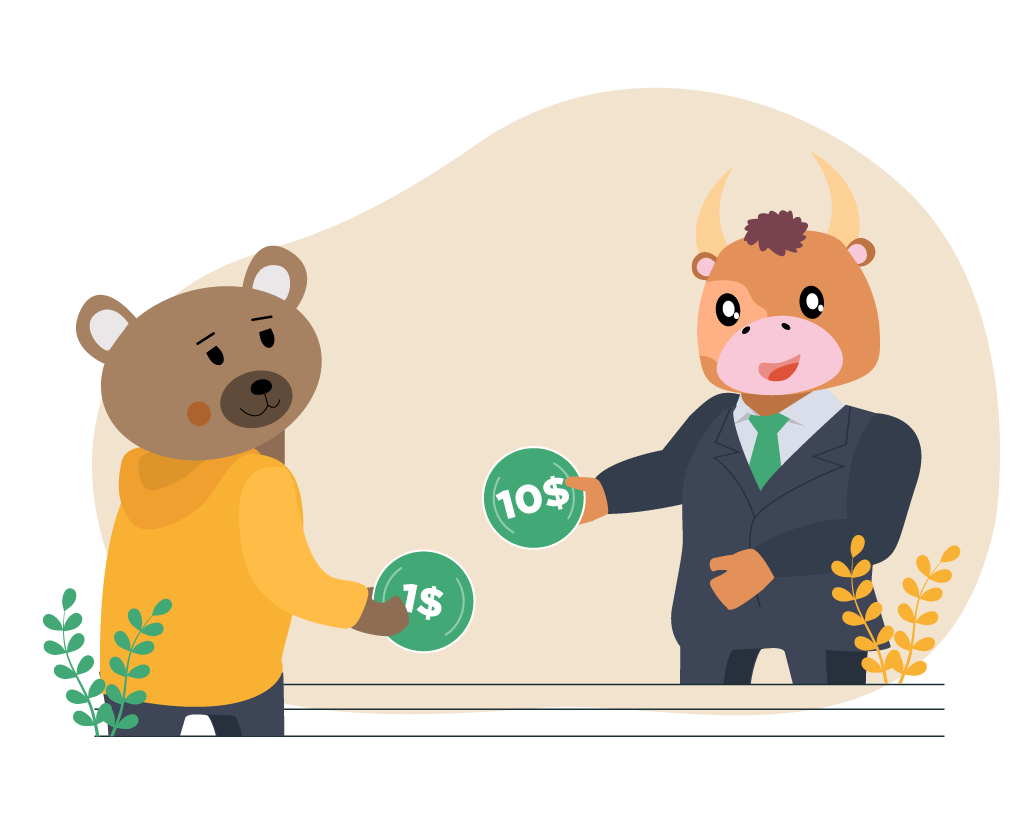 Now let's ask the age-old question, is it better to do SEO or PPC? Let's answer it with some examples and real-life facts as well as assumptions.
By using the data we've gathered above, we can calculate a pretty easy budget plus expectations from both FX SEO and PPC campaigns.
Let's take the most transactional keyword, "Forex trading for beginners". The #1 position will cost around $2,000 to attain, while you will get around 800-900 monthly visitors per month, many of them eager to sign up.
PPC would set you back around $7200-8100 per month, and it's likely that many of them will be miss-clicks or competitors trying to drain your budget. So, no matter what you generate from organic traffic, it's still going to be a much better ROI compared to PPC.
Descending Budget vs Constant Spending
As the SEO campaign progresses, it is very likely for it to shift to maintenance once the initial goals have been achieved. What this means is that during this time, the budget gradually becomes lower and lower as fewer tasks need to be fulfilled. But with PPC, it's a never-ending spending spree. The moment the budget stops is when the traffic stops. Therefore, SEO for Forex brokers proves to be the better approach in this situation.
Organic vs Paid Traffic
SEO solely generates organic traffic, meaning traffic you didn't have to pay for, while PPC generates only paid traffic. Now, what's the difference between these two? Intent and sentiment. A person coming in through organic means is more likely to be unaware of your selling intent, meaning CTAs are much more likely to work if they are somehow interested in your product. However, traffic received through PPC is likely to expect your CTAs and attempts at making them buy something, which means they will be much more vigilant and careful, lowering the chance they will buy something.
Forex SEO vs PPC Timelines
When it comes to timelines, there's nothing to hide, Forex SEO marketing takes much longer than PPC to show results. On average, a good SEO agency will tell you that your desired results will take up to 6 months if the website has already established itself with search engines, or up to 12 months if it's brand new or empty.
PPC on the other hand will give instantaneous results, regardless of your website's age and setup. However, this gradual increase also works the other way round. SEO degrades much slower, and PPC just cuts off instantly once you stop paying.
How Not to do SEO for Forex Brokers
SEO may seem easy to do from the outside, but there is plenty of room for mistakes. And mistakes in SEO can be absolutely crippling. To a point where a website can be set-back months or even years of progress, to completely helpless in the eyes of search engines. So, it's important you know what you should definitely NOT do when it comes to SEO for FX brokers.
Non-SEO Content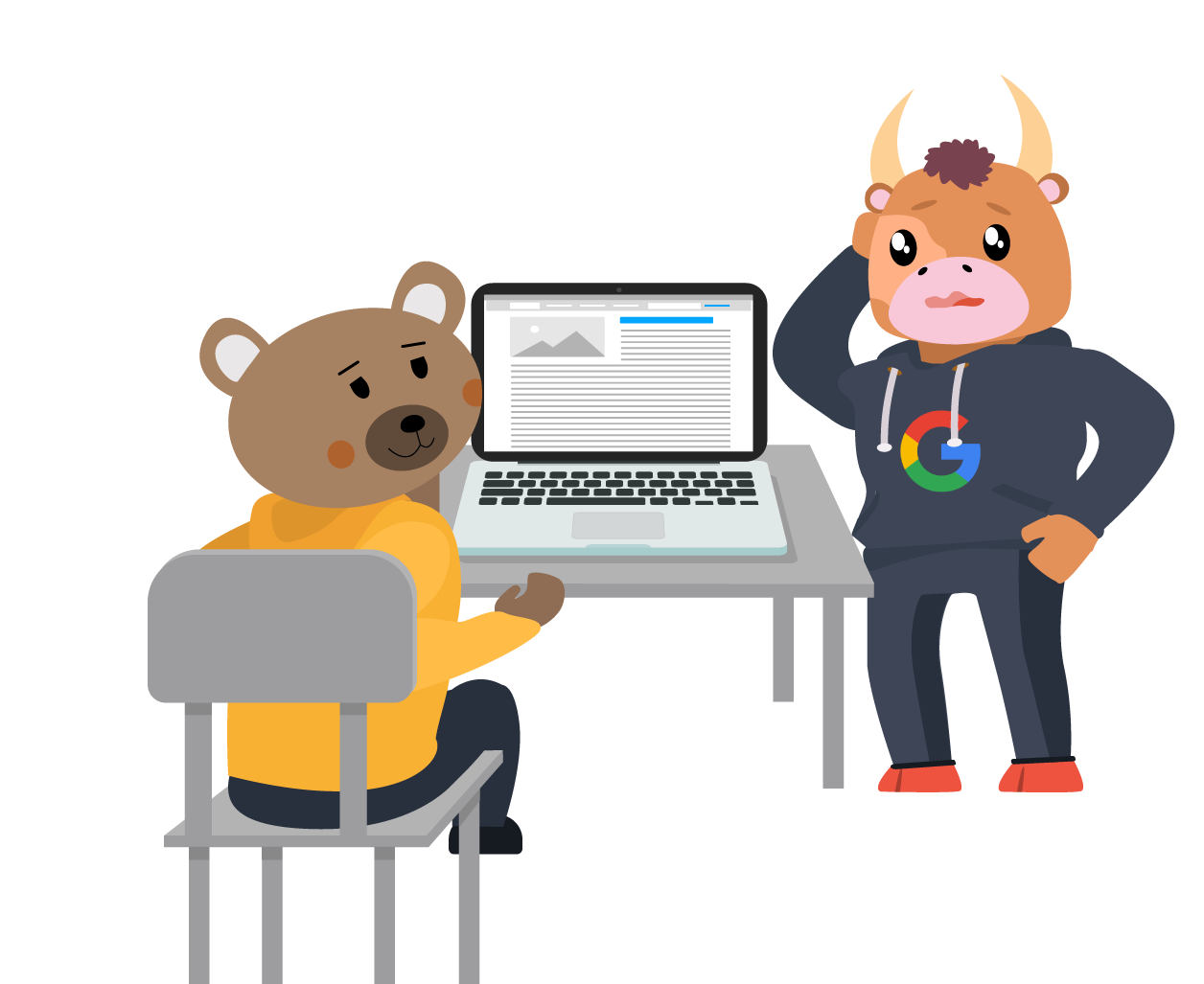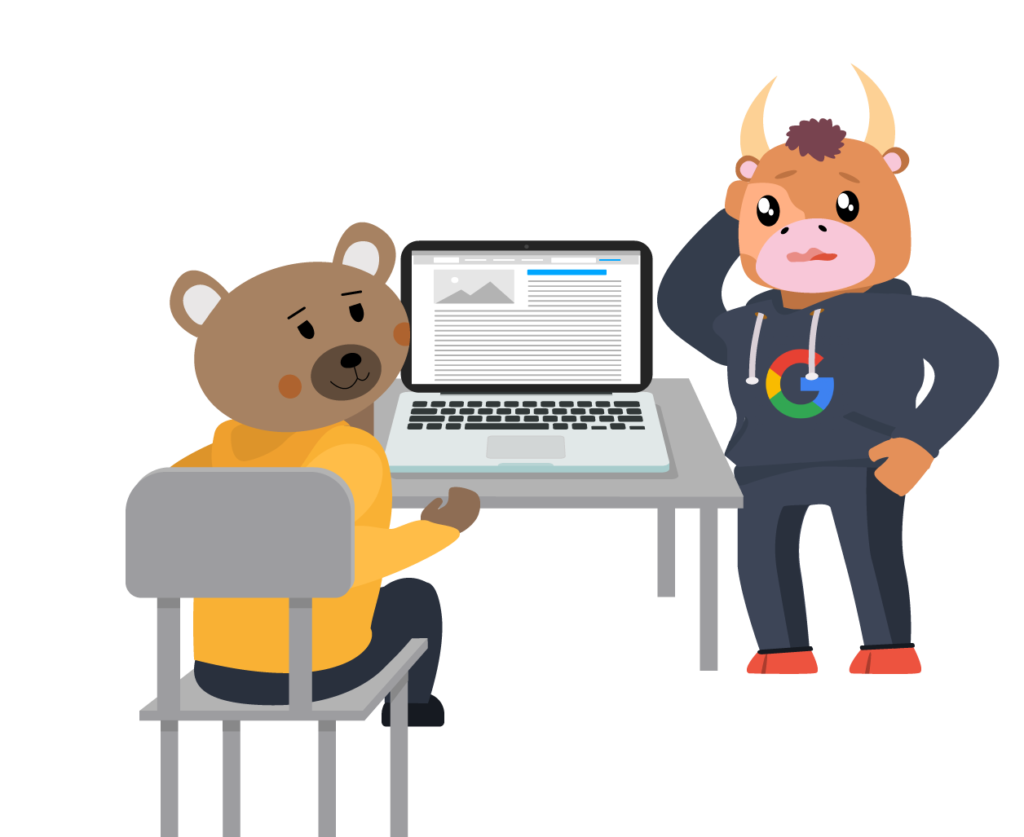 Writing great content that helps explain concepts in the smallest of details is a great advantage, but not enough to rank high in search these days. What you need to understand is that when writing your content, you shouldn't only write for the user, but also for search engine spiders as well.
The basics are the following. When viewing your website, and therefore your content, the spider needs to see very specific key phrases, or keywords as well as structure to understand what that topic is about. The better you structure this content and the better you target those keywords, the better your rankings will be. The hard part is to combine this value for the reader as well as value for the search engines. This may be one of the main reasons why your 5,000-word article about pips isn't ranking, even if your best analyst wrote it.
Cheap Link Building
Linkbuilding is a crucial part of any SEO Forex strategy, but it needs to be done naturally and correctly. Many times has a marketing manager at a Forex brokerage has seen the word "link building" and immediately assumed he/she had to get as many links as possible. So, in order to fit within the budget, it's quite common to see companies buying hundreds of cheap links from no-name websites. Many a time did we have to start our SEO consultancy with a client by first, disavowing their previous links to clean up their portfolio.
Cheap links are cheap for a reason because they don't bring any value, and in fact, can harm your rankings. It's not about the quantity, but the quality of the link you get for your website. After that, it's up to your interlinking structure to evenly disperse that value.
Copycating
It's true that when doing Search engine optimization for Forex brokers, it's best to check what your competitors are doing to rank #1 on Google for your desired keyword. But it doesn't mean that you have to do everything EXACTLY the way they do it. It's a good idea to get some concepts about what made them rank #1, but directly copying is just going to give you a plagiarism warning from Google, and that's pretty tough to get rid of.
The best approach would be to take only the best aspects of your competitor's page and apply it to your own in a way that still makes it unique and on-brand to your website.
Not Budgeting Properly
Many Forex brokers miss-direct their SEO budget by wanting to take things one at a time. Although this is completely doable, it's important to note that by the time one section of the campaign is finished, the budget is not drained completely, so that you are left with just plain content and nothing to promote it with.
It is a better approach to start with a smaller batch of content, focus extremely heavily on making it the best it can be, and then promote it through link building. This ensures that even if your budget is limited, you will at least have good results on some of the keywords, instead of none of them.
How Does Forex SEO Work?
You may have already understood how Forex SEO works based on our "how NOT to guide above", but let's dive deeper into the whole process, so you can see what exactly you can expect from an SEO agency when hiring it for a Forex brokerage. The concept is quite simple, it breaks down into 4 different sections that can be of separate levels of importance. These levels are:
Content creation
Technical audits
Backlink audits and building
Conversion optimisation with Metas and interlinking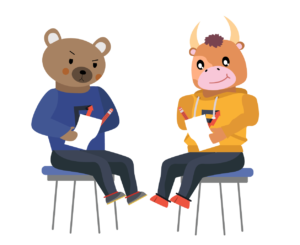 Content Creation
The first and most integral part of any Forex SEO marketing strategy is to create the foundation, which is the content plan, the website structure and naturally, the content itself.
This is usually done in a few ways. The first is to identify the keywords which the Forex site wants to rank for. Usually, it's best to go for low-volume, but low-difficulty keywords, just to get your foot through the door. Once these keywords start showing some positive results, it's natural to then switch to higher difficulty keywords like "best forex broker" or "forex broker". Generally, the broader the keyword, the more volume it has, and therefore the harder it is.
Technical SEO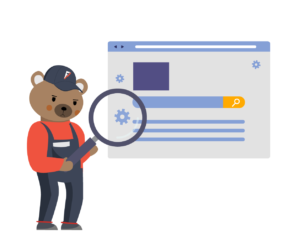 The technical SEO phase comes during the Content Creation phase, where a team of experts audits the website to check for any crippling mistakes with URLs, indexing, code issues and etc.
This is a very important part of the SEO campaign as it helps the content create a solid foundation for the campaign to come. If the website is not well-optimized, then it's likely that search spiders, regardless of content quality and backlinks, will favor a competitor's website due to better value in terms of UX.
Therefore, in an industry as competitive as Forex, no stone should be left unturned when creating a Forex SEO marketing strategy or campaign.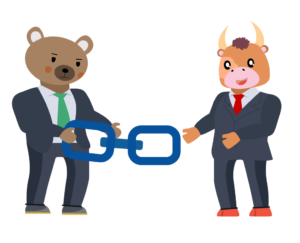 Backlinking
Once the foundation has been set up, it's time to really dig into link building. It is unlikely for high-quality websites to link to commercial pages "e.g. accounts page, registration page, bonus page, etc". The most likely pages they are going to link to are informational articles that provide information to the readers not only in the scope of the brand itself but for general FX knowledge. This also creates a much more natural link-building tactic, leading to higher returns in the long run.
Furthermore, if the interlinking structure is set up correctly, then it's likely that commercial pages will not even require link building to start ranking naturally.
Conversion Optimization (Metas)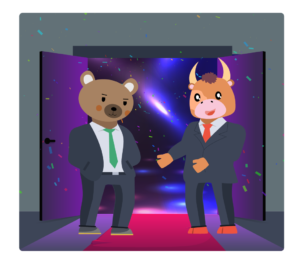 Now that we are in the top rankings for our keywords, it's time to attract attention from our readers. Remember, your competitors are trying just as hard to get as much traffic as possible, so they won't be pulling any punches. Conversion optimization mainly targets heavy copywriting for the Meta Title, Meta Description, and CTAs.
What this means is that once your readers discover you on the SERP, it is the content with which you explain what your page is about that gets them to click on your website specifically. And once on your website, it is your allocation and value of CTAs that turns them from a lurker, into a customer.
Inhouse vs Outsource SEO for Forex Brokers
All of what we've talked about is a lot of hard work, so you're probably questioning whether or not it's worth it to do this on your own. Well, the good news is you don't have to. SEO, much like any other marketing service, can be outsourced. Let's take a look at the pros and cons.
Inhouse Content vs Outsource
Inhouse – You would require to find an SEO expert on a regular payroll. Furthermore, you would have to either hire content writers that are well versed in Forex trading or force your analysts to write guides which will then have to be edited by either the SEO expert or a dedicated editor. This is likely to cost more and will take away your analysts' valuable time.
Outsource – The agency you outsource SEO to is guaranteed to have an in-house team of experts as well as writers. If they don't then they will have to be the ones worrying about finding talent and not you. So, in a way, you get a much better result without having to suffer any headaches and setbacks due to the retention rate (content writers come and go pretty much like the sun).
Inhouse Backlinks vs Outsource
Inhouse – You would need to do extensive research to find appropriate websites where you can acquire links. This would take days of searching, outreaching, negotiating, and much more. Furthermore, you're likely to encounter scammers who will send over a link either from the wrong category or from the wrong website. In these cases, there is rarely anything you can do to improve it.
Outsource – The SEO agency you hire will 100% have a list of websites ready to go the moment you sign the contract. They will have good relations with the webmasters, and may even get the links at a discount due to their usual "bulk submissions". They will also handle the content creation for the placement of those links, as well as maintenance and supervision.
FAQ on Forex SEO Marketing
How Does a Turn-key SEO Service for Forex Brokers Work?
The concept is pretty simple. You approach a Forex SEO agency and tell them what your goals are and how fast you want to reach them. The SEO agency will do an audit of your website as well as a background check of your links and content.
Depending on the situation you can expect some of the following:
A full re-structure of the website to better fit search engine crawlers
A full edit of existing website content as well as a completely new content plan
A backlink plan that will need to be approved from your side in terms of budget
A conversion optimization plan to turn clicks into accounts
Are There Any Guarantees When Doing SEO for Forex?
No. There can simply be no guarantees because many things are not under the direct control of the SEO service provider. If an SEO agency guarantees to bring you to the first position in a few months then run Forrest RUN!
Is SEO Better than PPC in FX?
Yes, but it depends. If you're looking for more short-term results like promoting a bonus package that is expiring soon, then it's best to go with PPC. But, if you want to promote the whole website and drive leads from even the smallest of informational articles, then SEO is your best bet for long-term results.
What are Other Reasons to Invest in SEO for FX Brokers?
Your regulation may allow you to receive traffic from multiple countries, but those individual countries may not allow direct promotion through PPC or any other type of ads. However, an organic ranking in SERPs for those countries and languages is not in any way in violation of the regulations, thus opening up opportunities for your to sweep up traffic from multiple points on the globe.
What is the Main Reason For Outsourcing SEO to an Agency?
Mostly saving yourself the headache. A successful SEO campaign requires the following:
A few SEO experts for on-site optimization
An off-page SEO expert
A godlike tech SEO expert
A web developer
At least half a dozen writers that know Forex well
Nerves to handle it all
By outsourcing SEO to an agency, you get to not worry about any of what was just listed above.